A brief history of what BYU faces in UConn's Goliath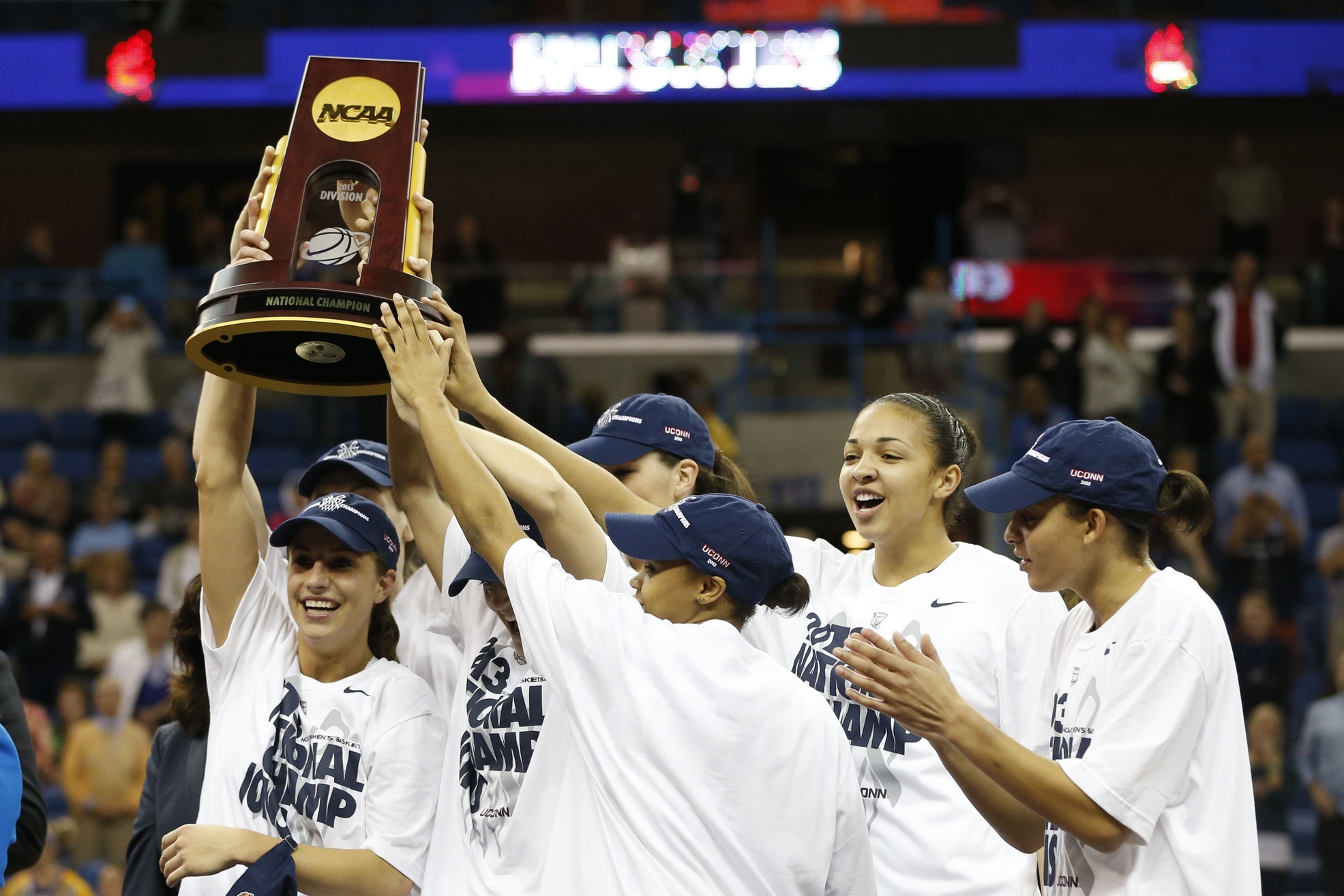 UConn's women's basketball program is as elite as elite gets. Here's a rundown of what BYU faces Saturday.
The most casual un-observer of women's college basketball at least knows one thing: The Connecticut Huskies. The UConn dynasty built by Geno Auriemma is one of sports' all-time powerhouses — and that's what the BYU women will be facing in Lincoln, Nebraska on Saturday afternoon in the Sweet 16.
This year's Huskies (36-0) are intending to build upon a recent history matched by nobody. UConn has won the national championship seven times in the last 14 seasons. In contrast, BYU has gone to the Sweet 16 twice, including this year, in program history.
Credit where it's due: both of the Cougars' Sweet 16 appearances have come with Jeff Judkins at the helm. His contributions to women's basketball at BYU will never quite be able to be measured. It's just that UConn is on another planet.
The Huskies have reached the Final 4 in 11 of those 14 seasons — though oddly, has never lost a national title game in its history, always exiting in the semifinals or winning the championship. BYU will try to keep Connecticut from advancing past the Sweet 16, which happened only once for UConn in this stretch — in 2005.
Starting with that 1999-2000 season, UConn is 513-39 (.929).
513-39.
Between 2008 and the final game of 2010, the Huskies rolled off 90 straight wins.
As for this season's 36-0 start, UConn has not won by less than 11 points this season, which came in a road win at #7 Baylor. Here's how the wins break down by margin of victory:
10-15: 1
16-19: 4
20-29: 9
30-39: 8
40-49: 6
50-59: 6
60+: 2
Yes, the Huskies won 61% of their games by at least 30 points and crossed the 60-point barrier twice.
BYU has won 12 of its last 13, with the loss coming in the WCC tournament championship game. Only three of those 12 wins came by less than 10 points; four came by more than 20. In the two tournament games, Jennifer Hamson has 27 points, 33 rebounds, and 13 blocks. Lexi Eaton has 40 points and 14 rebounds. The stars have been showing up.
The Cougars are only the third 12-seed to reach the Sweet 16 in women's tournament history. So why am I painting such a grand picture of BYU's opponent? Well, if maybe — just maybe — BYU can pull the upset, you will know that it would probably be one of the biggest upsets in college basketball history.
Go Cougars.