Nebraska safety Harvey Jackson to BYU? A rumor picks up steam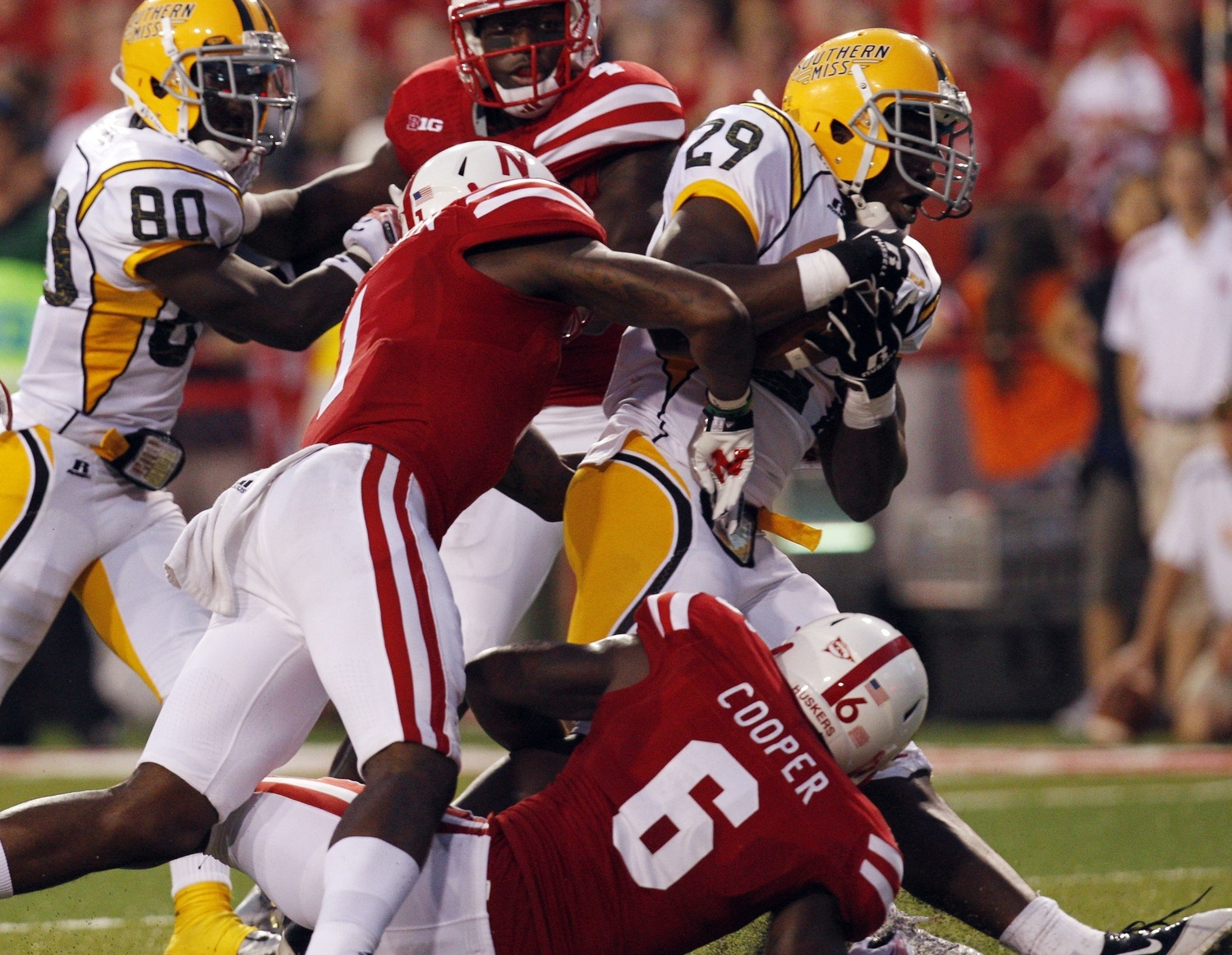 Could BYU be taking on another transfer for 2014? A rumor is churning for the Cougar secondary.
A tweet from Thursday morning has been passed around, leading to the rise of a rumored transfer for BYU football:
Rumor is Harvey Jackson from Nebraska will transfer to BYU. He is a 6'2″ 210 lb. safety with a year of eligibilty. pic.twitter.com/FjMWm0Pc7W

— The Y's Guide (@ysguide) April 10, 2014
This is the first mention of this online I can find (not behind a paywall, at least). The resulting Twitter discussion prompted Nebraska blogger Brandon Cavanaugh to write about it.
Jackson was set to be a senior for the Cornhuskers in 2014, but as early as one month ago it was noticed he was not listed on the Spring update to Nebraska's roster. The current roster listed on Nebraska's official site Huskers.com does not include Jackson.
In 2013, Jackson played in 10 of the Huskers' 13 games, recording 33 tackles. According to his Huskers.com profile, which still exists, Jackson started the first three games of the season.
Out of high school in Texas, the safety was rated as a four-star recruit by Scout and also had offers from Arizona State, Baylor, Missouri, Oklahoma State, and Utah.
The Internet rumor has gathered a smidgen of merit, as BYU's Geoff Martzen responded to a question on Twitter about the rumor with "Word is he would help… Immediate impact." Not sure what "word is…" means from a guy like Martzen, but it indicates some knowledge of the player in question.
It is also notable because he tweeted again within the same hour, "Official visit next week. #2014 #notdoneyet?" This received a question from a fan trying to pinpoint the visit to a different player, and Martzen directly replied "nope!" Conversely, he favorited two replies about Jackson.
With such little information out there, Jackson's status as a transfer is unknown — though it appears being an immediately-eligible graduate transfer is possible. (Is that what Martzen means by "immediate impact"?) Back to Jackson's NU profile, which indicates he has been at Nebraska for four years (long enough to graduate if the credits are there) and was a good student, good enough to earn Academic All-Big Ten honors in 2011, at least.
If a graduate transfer, it would mark the third such transfer of the 2014 class — with Jackson joining receivers Jordan Leslie (UTEP) and Keanu Nelson (Stanford) — when BYU had never taken on such a transfer in program history prior to February.
How would Jackson fit in if he could play immediately? Assumed starters at safety are seniors Craig Bills and Rob Daniel, with Dallin Leavitt, Chris Badger, and Skye Povey providing the depth. While the starters seem set — two seniors already in the program — the depth would never hurt, especially since we saw Bills miss some games last season (remember the secondary getting torched without him at Houston?) It's possible the athletic Jackson would slide into primary backup position and first on the field in nickel situations.
No matter where Jackson would fall, added depth and experience to the secondary is always welcome. The decimation that occurred to the unit with injuries to cornerbacks Jordan Johnson and Trent Trammell before the season left BYU with a make-shift secondary all season — Daniel, Leavitt, and PoVey all played cornerback when skillsets naturally lend those players to the safety position (though Daniel especially played very well in his assigned duties).
That's looking way ahead, of course. If Jackson transfers, which is the key question, he may not be immediately eligible anyway. Either way, it will be interesting to see if anything happens. I'm all for big-league depth.