Harvey Jackson commitment: What BYU is getting, and how it's a sign coaches want to make a splash in 2014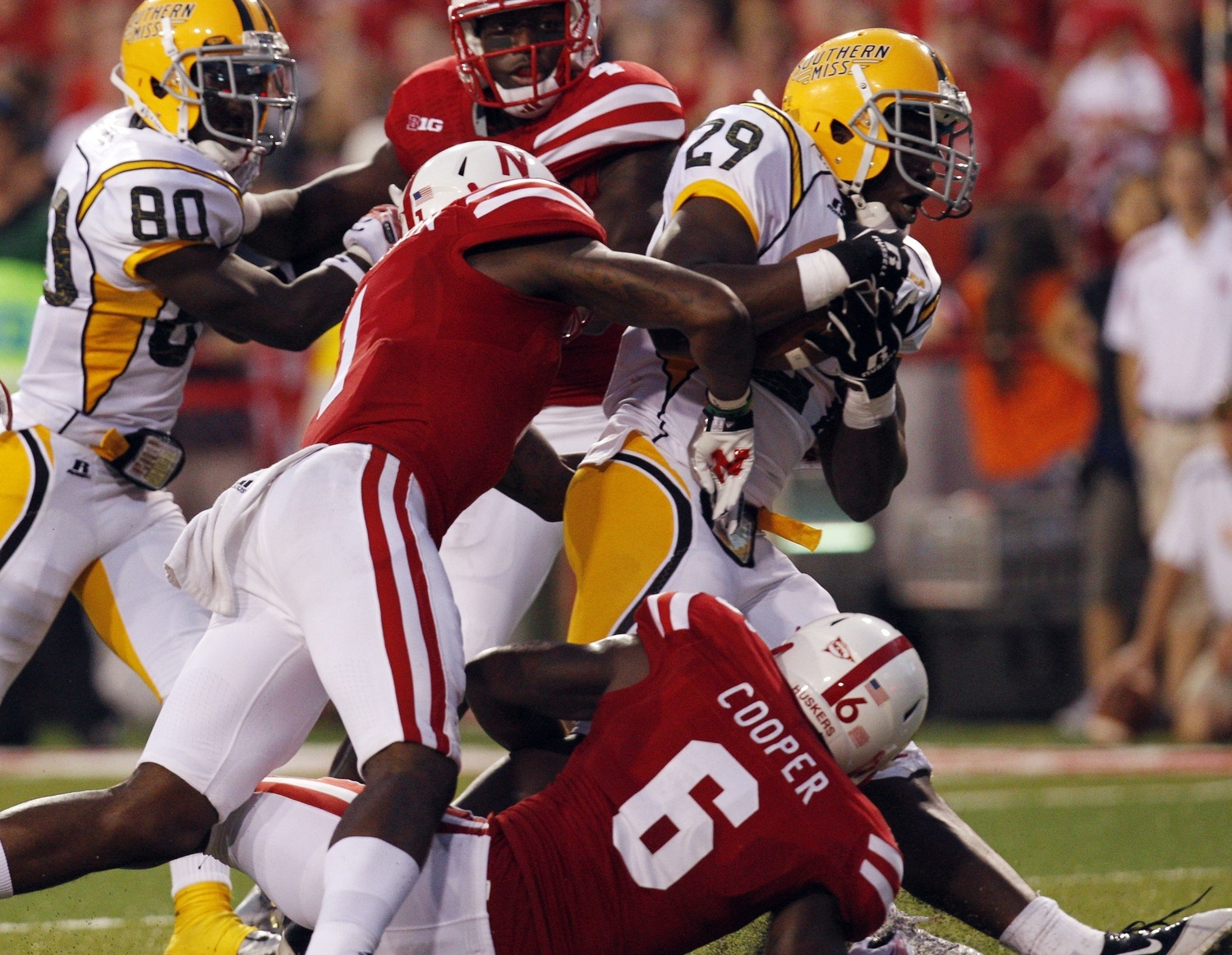 BYU's third graduate transfer, safety Harvey Jackson, marks a trend that shows what coaches expect in 2014.
A  week after rumors began about a D-I transfer for BYU's defense, Nebraska safety Harvey Jackson has decided to play at BYU. Jackson will be eligible to play in 2014 as long as his graduation from Nebraska in June happens as planned. Cincinnati and West Virginia were reportedly the other leaders for Jackson's services.
Fired up to welcome the freak @he_number1 to the Cougars secondary!

— Geoff Martzen (@geoffmartzen) April 17, 2014
Jackson had 33 tackles for the Cornhuskers as a junior in 2013, starting early in the season and then seeing his role diminish as the season wore on. He started the first three games, played in the first ten, and then did not see the field in the Huskers' final three games. Out of high school, Jackson was rated as a four-star player with offers from Arizona State, Baylor, Missouri, Oklahoma State, and Utah.
I enlisted the help of Brandon Cavanaugh (@eightlaces) of HuskerCorner.com to help us learn more about Jackson:
Video: Harvey Jackson Nebraska Highlights
LOYAL COUGARS: What are Harvey Jackson's strengths as a player? Weaknesses? Describe his game from the eyes of Brandon Cavanaugh.
HUSKER CORNER: If you're trusted with a safety position in Bo Pelini's defense, that says something. Safety is often where Pelini puts his smartest defensive backs that weren't born to be cornerbacks. His awareness is above average, so if there's a tip drill situation, having a guy who's 6'2″ is obviously a positive.
The two main weaknesses that I've seen are the two that I hate most (no personal offense meant). He has a habit for going low on tackles (you're talking to a guy who preaches form until his throat goes hoarse). Even worse, he's kept his head down while doing so more often than not, taking himself out of a play completely.
LC: What were the factors involved in Jackson's shrinking role in 2013, going from starter to contributor to sitting the bench?
HC: As an upperclassman, I think Bo expected more out of Harvey. The UCLA loss didn't help as Pelini was likely going over every botch with a fine-toothed comb. Aside from that, Nebraska's simply brought in better talent and players that picked up their role within Pelini's system faster. Corey Cooper and Leroy Alexander really hit their strides as the season went on which, as you mentioned, is when we saw Jackson less and less.
LC: What is the perception of Harvey Jackson in the locker room and off the field — if much is known from that angle.
HC: Well, he volunteered his time for hospital visits, YMCA events, etc. He was your standard Husker superstar for kids. I don't know him personally, but I think he knew that he was a hero to children and likely made their days because of the jersey he wore.
LC: From where you sit, in the range from Tommie Frazier to Bill Callahan, how excited should BYU fans be about Jackson's addition?
HC: *Laughs* I don't know if I could put a name to it, but I think you'll be happy with Harvey. He seems like nothing short of a team player and Bo's system isn't easy to master. He'll be in a fresh environment, get a clean slate and want to make Cougar fans proud.
Page 2: Impact and meaning of Jackson's addition
Pages: 1 2