"Best Game Ever" series to feature stories of your BYU fanhood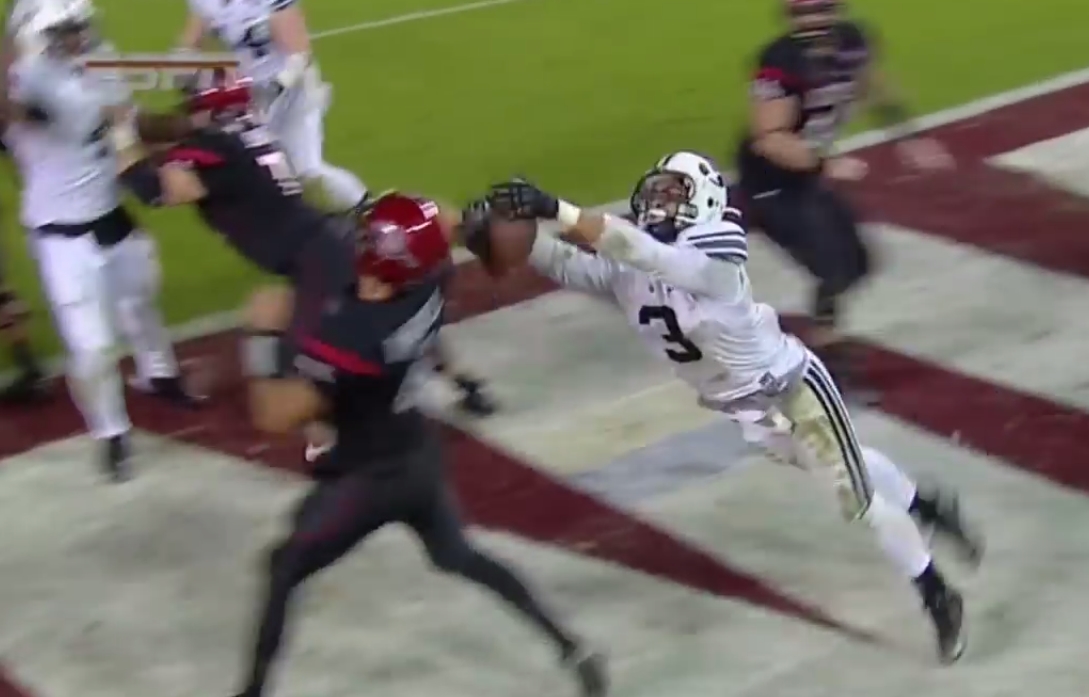 BYU sports have given us plenty of great memories. We want to hear yours.
There have been a lot of great games for BYU sports, and chances are, you saw one in person — perhaps a game that had you saying "that was the best game ever!" as you left.
This summer, Loyal Cougars will be presenting first-person accounts of some of the best games in BYU history, seen through the eyes of you, the fans. We will be recruiting individuals to share their first-person accounts of some of the most memorable games in which the Cougars have played.
But we want to hear from you, too. When we post a story, we want you to leave comments sharing where you were. We want the best catalog of first-person accounts in one place.
Beyond that, though, we want your stories. If there is a game that holds a special place in your heart that you saw in person, tell us your story. Why is it special to you? What was the crowd like? How did you get your tickets? Who did you go to the game with? If you traveled, tell us a bit about the travel. And, of course, detail special plays or moments during the game itself.
Send your stories to bestgame@loyalcougars.com. Tell your best story, and we will gather them up on one page in one big timeline.
Rise all Loyal Cougars!