Report: BYU to play in the 2014 Miami Beach Bowl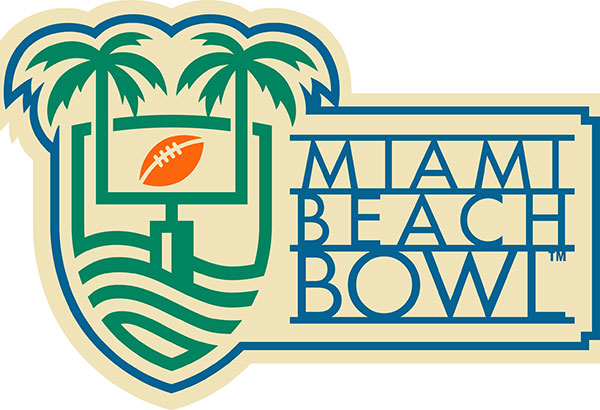 ESPN's Brett McMurphy reported today that BYU would play in the inaugural Miami Beach Bowl for the 2014 season.
The Miami Beach Bowl is owned by the American Conference and will reportedly feature any of their eligible teams. Rather than setting a bowl pecking order, the American has opted to negotiate the best matchups between teams and their bowl partners. Given that flexibility and with BYU already playing UConn, Houston and UCF this year, it would seem SMU, Cincinnati, or East Carolina are good possibilities for opponents.
A broadcast plan has yet to be announced, but reports say the game will be played the week before Christmas. The Miami Beach Bowl would be BYU's second trip to Florida this year since the Cougars travel to face UCF in Orlando in October.
The game is scheduled to be played in the newly built Marlins Stadium, which opened in 2012 and has a capacity just over 35,000. It will be the second straight bowl game played in a baseball stadium after BYU played in AT&T Park in San Francisco last year.
Generally when Tom Holmoe has been asked about bowl agreements, he has said that should there be an initiation from a major bowl, contracts are structured so that BYU could participate.
The bowl opening appears to have been arranged thanks to Conference USA and the Bahamas Bowl. C-USA was the original 2014 Miami Beach Bowl opponent for the American, but C-USA recently announced that they would send a 2014 team to the Bahamas.
Bowl agreements have been signed by many conferences to cover the next six years. Should McMurphy's report prove to be correct, as they usually are, BYU will now have signed agreements to play in bowls for three of the next six years.
BYU previously announced an agreement to play a Mountain West team in the Poinsettia Bowl in San Diego in 2016 and 2018. There are some other interesting possibilities surrounding the Mountain West's agreements to leave a spot open for one year in the Hawaii Bowl and Las Vegas Bowl. The Cougars would do well in those bowls, but no confirmations have been made about those deals.
Loyal Cougars will continue to monitor all future scheduling announcements, which you can access here.