5 reasons to check out BYU soccer this summer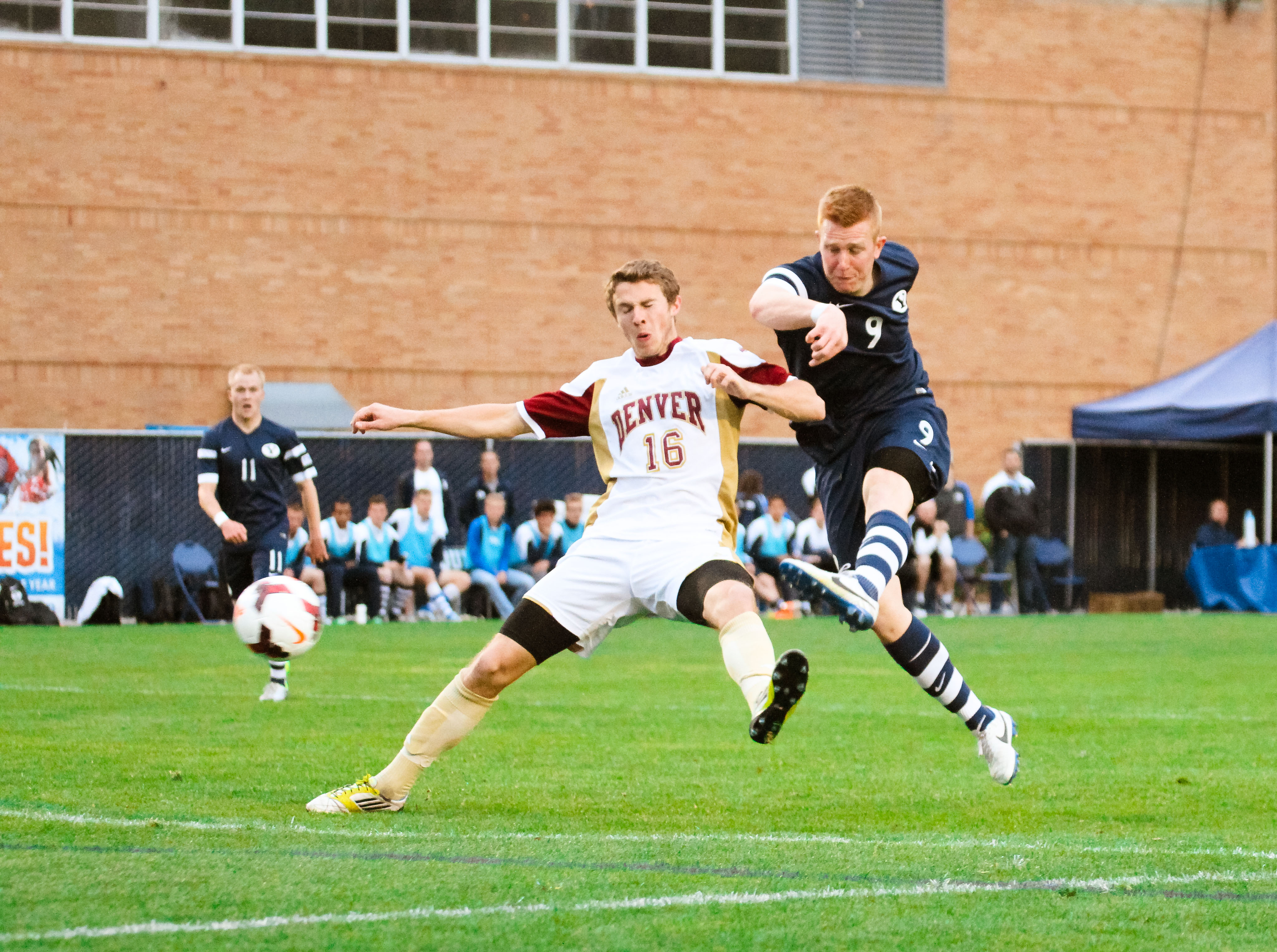 Looking to escape the summer doldrums of Provo? Here are five reasons to check out BYU men's soccer while most students are away from campus.
OK, fine, I'll admit it; summer is far from the ideal season to indulge your BYU fandom.
Unless you're a basketball recruiting beatnik or a die-hard fall practice tailgater, you probably aren't planning a trip to Provo in the middle of the summer. There just isn't as much to do after the spring pastimes of baseball, softball and men's volleyball wind down.
But summer is the perfect time of year to get outside, smell the fresh-cut grass and indulge in the World's Game. Whether its before, after or during the 2014 World Cup in Brazil, the BYU men's soccer team features a competitive schedule in the Premier Development League, a semi-professional league classified as the fourth tier of the U.S. Soccer Federation. The Cougars are the only university-sponsored squad to field a full side in the PDL, though most other teams also include amateur players from local colleges searching for offseason playing time.
Yeah, it's a developmental league. But that doesn't mean the players and coaches don't take winning seriously. And BYU has been doing a bit of that to this point, with an unbeaten 2-0 record (and 7-0, if you count games against Division I college opponents).
Here are five more reasons BYU soccer is the perfect summer activity for singles, families and loyal cougars everywhere.
1. Summer nights on South Field.
You don't want to be inside on a hot summer night in Provo. In fact, when the sun is going down in Utah's desert, you need to get outside. As one of the more picturesque soccer stadia on a college campus, BYU's South Field is a great place to bring a date, or enjoy a guys' night out.
2. Future pros play in Provo.
BYU opponents regularly land with professional soccer clubs in the United States and Mexico, and the Cougars' own players have fielded trials with local MLS side Real Salt Lake. Just recently, PDL products have landed with MLS clubs; former PDL standouts Steven Birnbaum, Steven Neumann and Eric Miller were selected by D.C. United, New England Revolution and Montreal Impact, respectively, in the top five picks of the 2014 MLS SuperDraft. With the location of the touchline to the bleacher seats, you'll be only a couple of feet away from these near-pros at any point during a match.
3. Going professional — in something other than sports.
Not all BYU athletes end their senior seasons with draft combines and pro days. Some are just happy to land a pitch with a potential investor.
BYU team captain  Garrett Gee was recently featured on an episode of ABC's 'Shark Tank,' where he pitched to a panel of investors that included Dallas Mavericks' owner Mark Cuban to request funding for his smartphone app Scan.
Gee didn't impress the board, but he did sign a million-dollar contract to fund his startup. While the self-made entrepreneur will play out his final season in the PDL, he is also marketing himself as a CEO and founder that could have a strong future in business.
4. Goals, goals, goals.
Through the preseason and two games into PDL play, BYU has scored 29 goals in seven games.
The Cougars were undefeated against its college slate, and will continue its run at PDL competition May 17 with a home contest against MLS' San Jose Earthquakes' U-23 squad at 7:30 p.m.
5. Fireworks.
Usually the fireworks of a soccer match come on the field with a 'howler' goal scored in the 90th minute, or a red card to any defender during a studs-up challenge. But BYU men's soccer has literal fireworks every year.
The annual Pioneer Day game tradition continues with a July 24 match against Real Colorado Foxes at 7:30 p.m. If tradition holds form, the coaching staff will also open the field to fans following the game to grab autographs, mingle with the players and watch the nearby Provo City fireworks from the field level.
If you haven't seen a fireworks display from the south end of campus, start now. And even better, you won't have to camp out on Provo Center Street at 3 a.m. the day before.