Men's soccer win streak continues with 2-1 win over San Jose's U-23s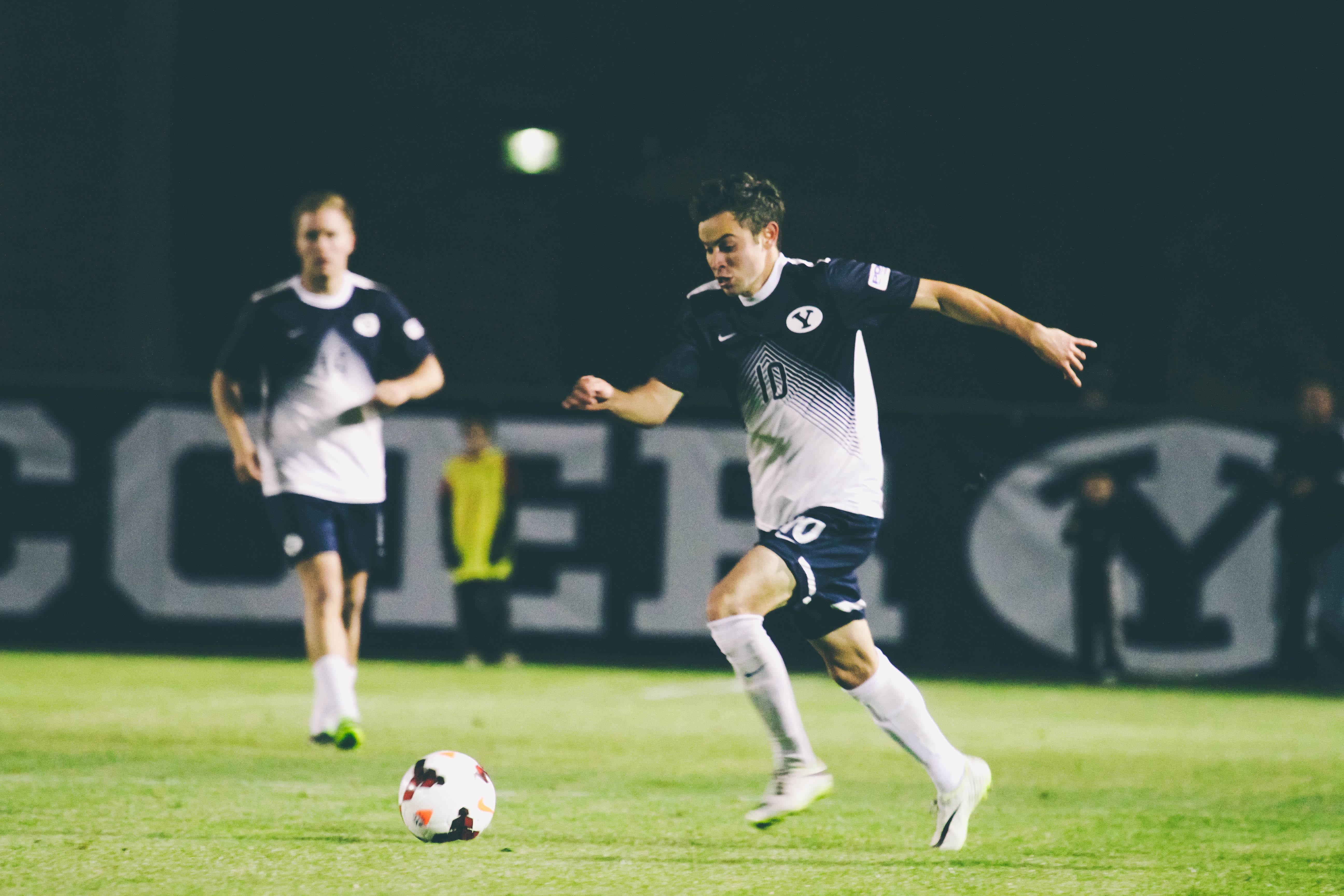 PROVO — Blake Frischknecht continued his roaring starting to the 2014 season with two goals to help the BYU men's soccer team move to 3-0 in Premier Development League on Saturday night at South Field.
The Cougars scored two quick goals before holding off the San Jose Earthquakes' U-23 squad with a 2-1 victory.
Frischknect, who leads the team with three goals in the regular season, opened the scoring only seven minutes into the match. The freshman from Las Vegas deftly dribbled past a defender and ripped a shot just inside the near post for the 1-0 advantage.
The youngster would add to his team-high tally in the 27th minute, converting a penalty kick on a foul by San Jose's Devante Dubose in the box to give BYU a 2-0 lead.
"Our midfield was excellent," BYU head coach Christopher Watkins said in a statement. "We did a great job of pressing and keeping a great team away from our goal."
San Jose's Gustavo Silva pulled one back in the 38th minute to bring the Earthquakes within a goal at halftime, but BYU goalkeeper Brian Hale made several key saves down the stretch to preserve the win.
The Cougars sit atop the PDL Mountain Division with home wins against Fresno, Tucson and San Jose.
BYU will take a 1o-day hiatus before hosting the Las Vegas Mobsters on May 28 at South Field. The Cougars will then hit the road for four straight matches played in three states, returning to Provo for a home match June 24 against Real Colorado Foxes.
Box Score
BYU Cougars 2, San Jose Earthquakes U-23 1
May 17, 2014 at South Field, Provo, UT
Scoring Summary
BYU: Blake Frischknecht 7'
BYU: Blake Frischknecht 27'
SJ: Gustavo Silva 38'
Cautions
BYU: Ethan Meyer 39'
SJ: Nicholas Cashmere 80'
SJ: Seth Casiple 90'
Catch highlights of the match here.