Four reasons why BYU can finally win its conference tournament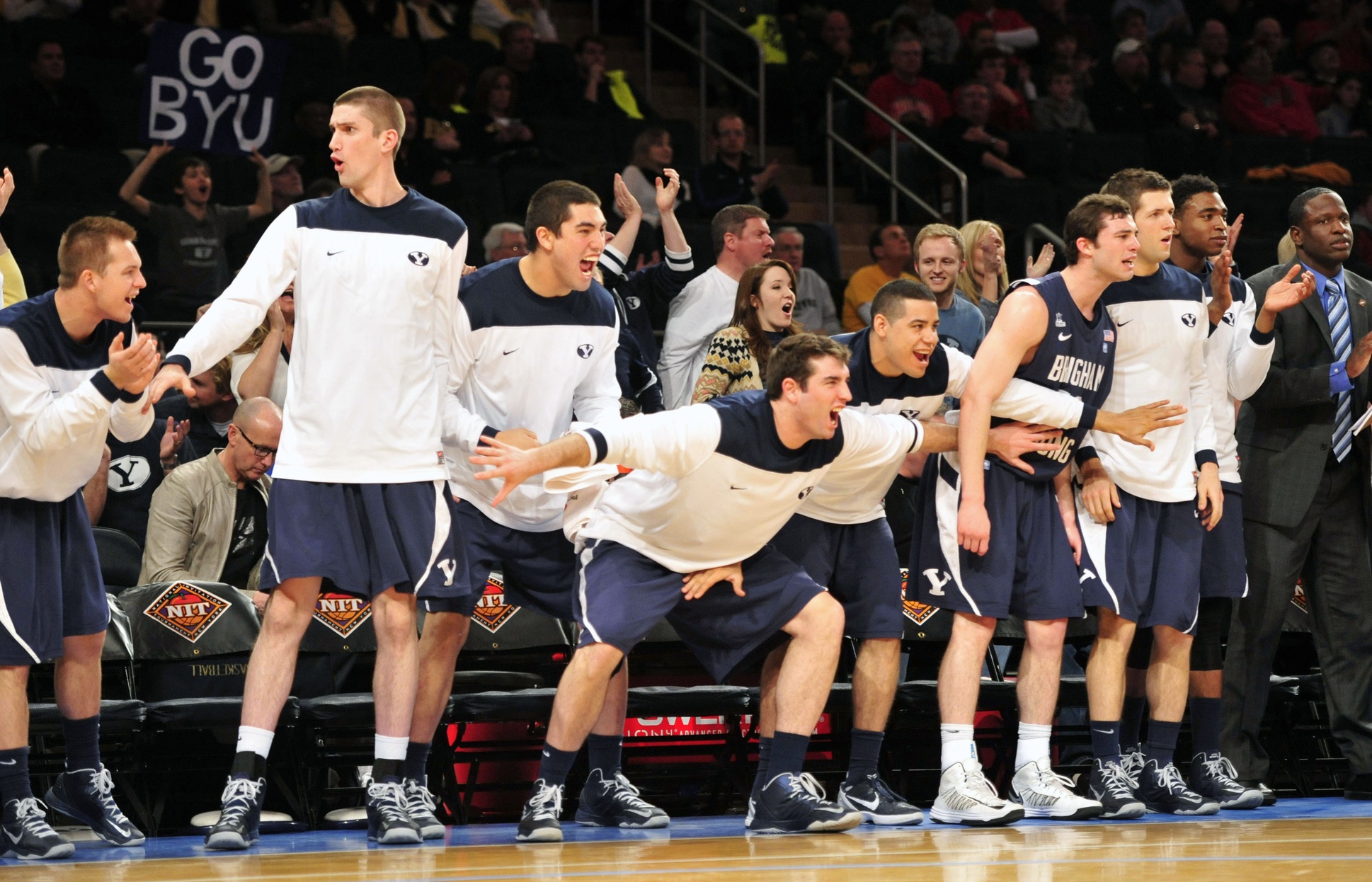 3. ANSON WINDER
Let's talk a little more about Anson Winder. His emergence from injury and relegation to the bench has been vital to BYU's late-season successes, which brought the Cougars' at-large hopes off life-support.
The natural delineation is to point to the Gonzaga game when Winder first started. The Bishop Gorman-ite led the team in scoring that game, tallying 17 points on 10-for-10 shooting from the free-throw line, and was key to limiting damage from Kevin Pangos. But Winder's story this season starts in the game before that.
Just after that near-back-breaking loss at Pacific, the Cougars saved their season by beating Saint Mary's. Halford played only six minutes, while 16 minutes, Winder scored seven points, grabbed three rebounds, and dished two assists, and again was part of the crew that kept Stephen Holt from scoring too much.
While Carlino was burning up the Marriott Center nets with eight three-pointers in a win over Portland, Winder shot 7-of-8 from the field and 4-of-4 at the line to score 19 points.
For the most part, he's improved his decision making, he's making free throws, and he teams up with Carlino to be a solid defensive guard line, something BYU has missed since the graduation of Jackson Emery. The Cougars need Winder to make an impact, and all indications are that it will happen.
4. NO DOMINANT FAVORITE
UNLV at home, a top-ten New Mexico squad, and most-recently, a Gonzaga team that went 31-2 in the regular season. There is nothing close to such a force in this year's WCC tournament field. In fact, Gonzaga is considered vulnerable enough that national pundits began to wonder about Gonzaga as a bubble team after losing to San Diego and BYU.
Last season, Ken Pomeroy's Log5 for the WCC listed Gonzaga with a 67.8% probability to win the tournament. Saint Mary's was second at 25.8%, and BYU was assigned a 4% probability. This season, the field holds the majority. Gonzaga, still the favorite, is only at 48.5%, while BYU's probability is up to 23.2%.
BYU's performances against Saint Mary's and Gonzaga have proven that nobody in the WCC is unbeatable. (San Diego's win over Gonzaga helps that idea, too.) In fact, last year the Log5 said Gonzaga had a 91.1% probability to appear in the tournament final; this season, 67.9%. It wouldn't be altogether shocking if Gonzaga didn't reach the tournament final.
When you consider BYU is playing the best recent basketball of anyone, the field shapes up nicely. The idea of "play well and hope to spring an upset" isn't in play at all. This is anyone's tournament. (Well, except you, Pacific and Portland.)
Come Tuesday night, we'll see Dave Rose triumphantly hoist the WCC Tournament trophy. At least that's what my blue-goggled dreams tell me.
Pages: 1 2