Viewing Guide: Games to watch from BYU's 2014 opponents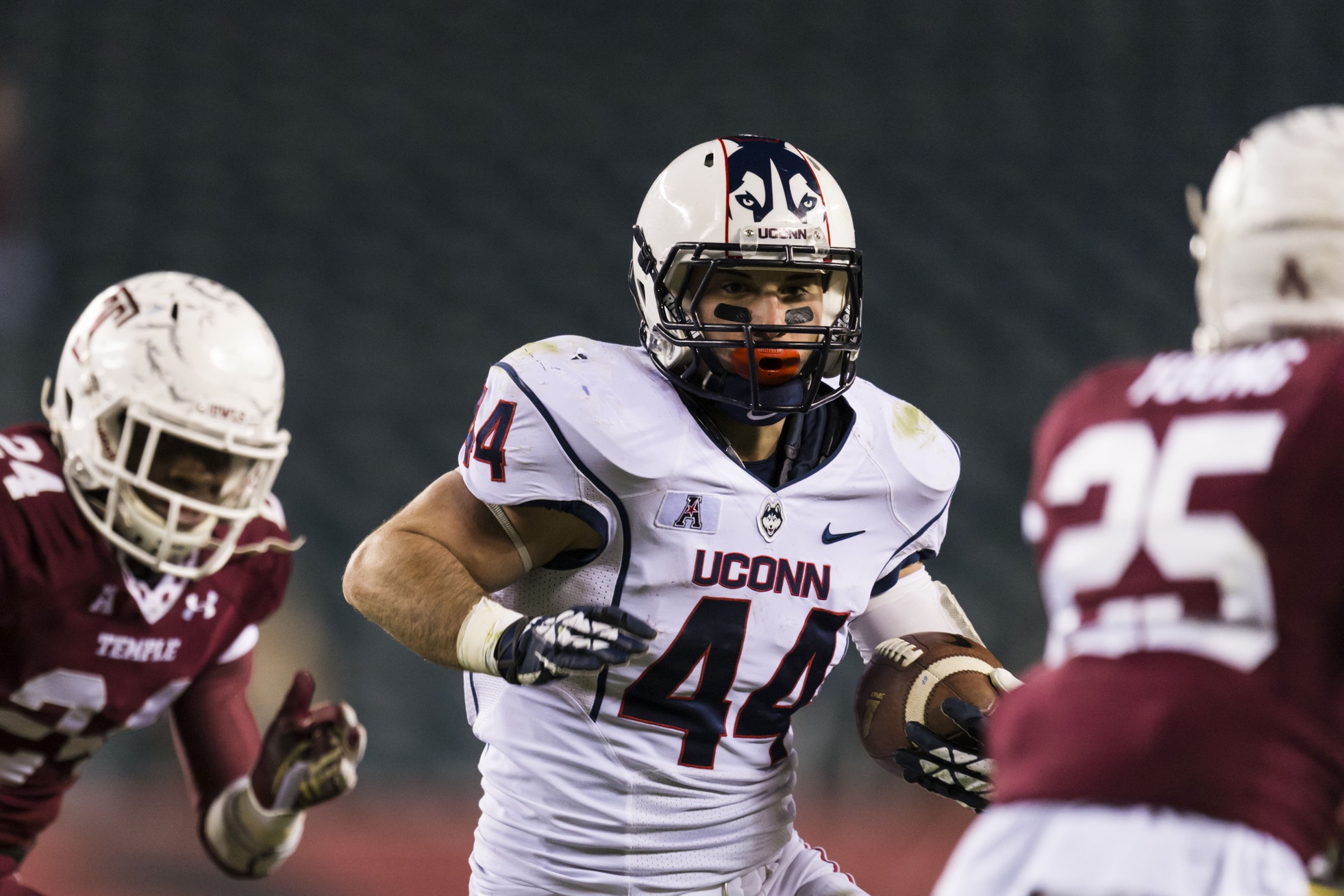 Seeking insight to BYU's 2014 opponents, Greg pinpoints which games will most shape the Cougars' strength of schedule next season.
As an independent football team, BYU plays more variety of teams from around the country than ever before. Cougar fans will get to watch their team play against opponents from the ACC, American, Big 12, CUSA, Mountain West, and Pac-12 conferences in 2014. Because of this, BYU fans can potentially be some of the most well-versed fans about football conferences around the country.
With strength of schedule taking a more prominent role because of the college football playoff, BYU is lucky to have some flexibility in how hard of a schedule they play. The Cougars are subject to finding 12 games for the schedule each year, and when asked about scheduling recently, Athletic Director Tom Holmoe said that he works to avoid scheduling either too easy or too hard.
Since strength of schedule is often computed not just on a team's opponents, but also on opponents' opponents, I wanted to look at games that will shape the seasons of the Cougar's 2014 opponents and therefore BYU's strength of schedule:
UConn
BYU opening its season on the road on the East Coast against a team with a losing record last year … what could go wrong?
UConn dismissed Paul Pasqualoni after a 3-9 season last year and hired former Notre Dame defensive coordinator Bob Diaco. He is certainly familiar with the Cougars, having put in defensive game plans against them the last two years.
Looking at UConn's schedule, it hosts both BYU and Boise State in September. Perhaps the game for BYU fans to watch will be the Huskies last, against SMU on December 6. UConn should be able to beat Stony Brook, Temple, Tulane and Army. With their final two games against Memphis and SMU, they may be fighting for bowl eligibility, which would be a nice boost to BYU's strength of schedule should it work out that way.
Texas
Even after their record-breaking loss in Provo, Texas and Mack Brown were contenders in the Big 12. It wasn't enough for Brown, however, and Texas spent around $14 million changing coaches. Given that kind of expense, Texas fans certainly aren't looking for another loss to BYU, especially not at home.
Texas's season will likely hinge on the American classic in the Red River Rivalry, played October 11 in the Cotton Bowl. Texas plays plenty of other big games next year: UCLA in Cowboys Stadium, hosting Baylor and visiting Oklahoma State.
Houston
Houston opens against the UTSA Roadrunners on Friday night, August 29 on ESPNEWS, which will overlap BYU's game against UConn on ESPN. Former Miami head coach Larry Coker has turned the Roadrunners into a feisty team. With Houston playing Grambling State the week before traveling to Provo, it offers the only useful glimpse into what kind of team UH will be next year before the BYU game.
Afterward, BYU fans will want to watch Houston host UCF on Thursday, October 2, which is also the week before BYU travels to Orlando. Between Houston and UCF, there's a good chance BYU will be playing the American champion in 2014.
Virginia
The Cavaliers open by hosting UCLA on August 30 and also host Louisville on Sept. 13. Those games should give BYU a good idea of what kind of team is coming to Provo September 20.
Utah State
BYU fans will want to pay attention to the Aggies' opener, on the road in Neyland Stadium against Tennessee. The game was recently moved to Sunday, August 31 and will air on the new SEC Network. Tennessee has been a little shaky, and if Utah State nearly knocked them off — or did win, obviously — it would garner some attention for the Aggies and a solid SOS boost.
Utah State also hosts Wake Forest Sept. 13 and then travels for what could be a tricky game at Arkansas State on Sept. 20.
UCF
UCF opens the season in Ireland against Penn State on Sat. August 30. The game will air at 6:30 a.m. MT, so set your alarms now, Cougar fans. They Knights also travel to Missouri on Saturday September 13, as well as the aforementioned showdown at Houston. BYU should have a very good idea how well UCF has been able to replace QB Blake Bortles by the time it travels to Orlando to face the Knights.
Nevada
Second-year coach Brian Polian will be trying to build on his 4-8 effort from last year. Last time Nevada came to Provo, Colin Kaepernick was on his way to a 13-1 season. Nevada doesn't look like they're going to be that kind of team in 2014. Looking at the schedule, it seems like the Pack is looking at another 4- or 5-win season. Games that could swing the season are a trip to San Jose State on Sept. 27 or hosting Colorado State on October 11 at home, the week before traveling to BYU.
Boise State
There's been a lot of turnover this offseason with Chris Petersen finally taking an opportunity elsewhere and new head coach Bryan Harsin coming back to Boise from Arkansas State.
BYU fans' best opportunity to scout Boise will be the Thurs., August 28 opening night game against Ole Miss; the Broncos trip to common opponent Connecticut on Sept. 13; and when Boise hosts Fresno State, recently moved to Friday, October 17, the week before the Broncos visit Provo.
Interestingly, last year the MW's Mountain Division came down to Boise and Utah State, and those two will meet the last week of the season in 2014.
Middle Tennessee
The Blue Raiders ended up going 8-5 last year. While Conference USA isn't the conference it once was, playing a team that was bowl eligible last year on the road should be taken seriously. Middle Tennessee opens with a warm up against common opponent Savannah State, then travels to Big 10 member Minnesota on September 6. An upset there would be a nice boost for BYU's overall strength of schedule. In-conference, watch for their trip to Marshall on October 11 to play a role in the 2014 C-USA race.
UNLV
Does Bobby Hauck finally have something going in Vegas? After going 2-11 three straight years, the Rebels went to their first bowl since 2000 with a 7-6 2013 record. However, APR problems have left them ineligible to play in the 2014 postseason. BYU fans may want to peek in when UNLV hosts Northern Illinois on September 13.
California
Things aren't pretty for Cal these days. The school is in hundreds of millions of dollars in debt from a stadium renovation debacle, and the pressure is mounting for Sonny Dykes to win — now. The schedule looks really tough for Cal. A Sept. 27 game where the Bears host Colorado may be the difference between if BYU sees a one or a two win team when they come to visit. Let's hope they find a few more wins somewhere. Cal will be hosting Stanford the week before they host the Cougars.
Page 2: Calendar of games to watch
Pages: 1 2