Missouri QB transfer Trent Hosick commits to BYU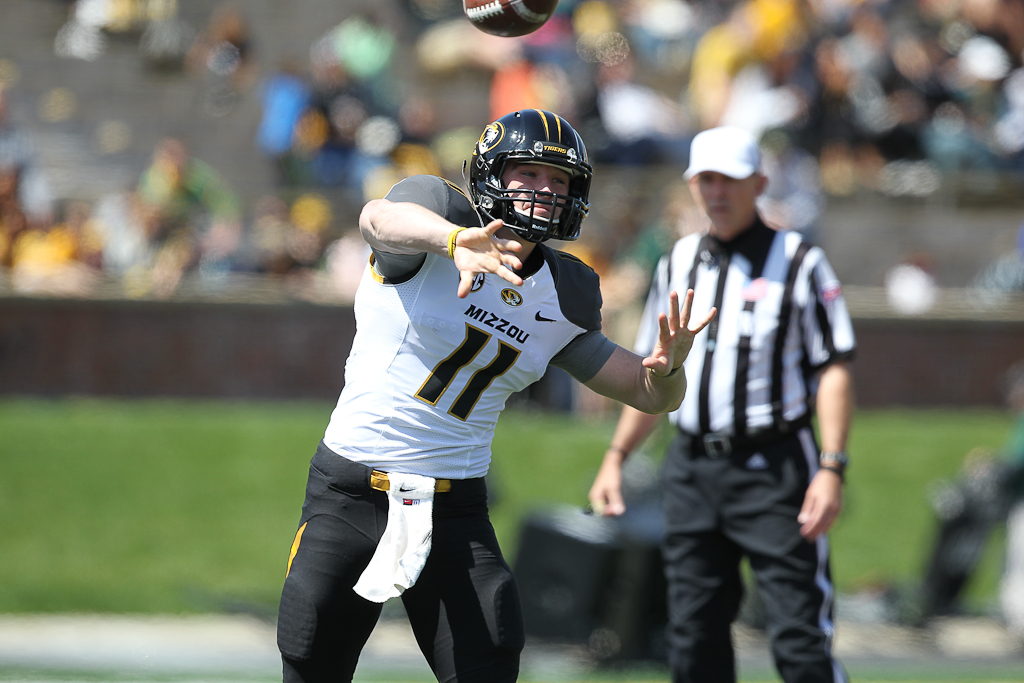 The future of BYU's quarterback position got brighter with a new commitment.
After his official visit, Missouri quarterback transfer Trent Hosick has committed to play at BYU according to Total Blue Sports. Hosick should have three years to play three seasons after using his redshirt at Missouri in 2013 and sitting out the required year for the upcoming 2014 season.
*** UPDATE: Hosick tweeted and updated his Twitter bio to reflect that instead of sitting in 2014, he will be playing quarterback at Northeastern Oklahoma A&M College, then joining BYU for spring camp in preparation for the 2015 season. ***
Despite interest from several Power 5 schools, Hosick locked in to BYU and made his choice. Before his plane left home to fly to Utah, Hosick tweeted the following:
Already love the BYU fans. They know how to make someone feel special. Thanks for the love y'all.

— Trent Hosick (@TrentHosick) May 9, 2014
While waiting for his plane on Friday, Hosick hosted a Q&A on his ask.fm page. Here are a few interesting bits:
Why are you leaving Missouri?

I'm leaving Missouri because it wasn't the right fit. Contrary to the speculation of others, it's not a depth decision. I was told I would make it onto the field this season, and had a good shot to be #2, so depth wasn't the problem. But I'm going to keep the reasons of my departure between Mizzou and I.

Has coach Anae or Mendenhall told what role they would like you to come in and play?I know you have to sit out one year…

That will be something we discuss more this weekend, but they have mentioned learning the offense in the first year. Obviously learning from Taysom would be beneficial, and then the plan would be to compete immediately to be the starter. Spend a year honing skills, refining things, building relationships, and preparing to help the program win another national championship.

Assuming you have looked at BYU's future football schedules, what team are you most looking forward to playing in the next few years?

I believe Michigan would be my first game as a starter…so I would say Michigan. It'd be great to take them out early. It would be a great statement for BYU.
The Michigan reference would be to 2015, although BYU opens at Nebraska that season — but interesting Hosick either thinks Hill won't stay for his senior year or he plans to unseat him in 2015. Either way, I like the confidence, though unseating a 2.5-year starter would be surprising.
The 6-2 dual threat quarterback signed with Missouri as a three-star commit via 247′s composite ranking, holding other offers from Arkansas, Baylor, Arizona State, Illinois, and Iowa among others. He was also an accomplished high school wrestler, winning a state title in the heavyweight division after posting a 29-0 junior season.
According to Hosick's MaxPreps profile, his average game as a starter (in 24 games) for Kansas City's Staley High School looked like this: 9-15 passing for 125 yards and 1 TD, with 19 carries for 139 yards and 2 TDs.