SIGNING DAY CENTRAL: BYU news, player profiles, highlights, more
Updated: February 5, 2014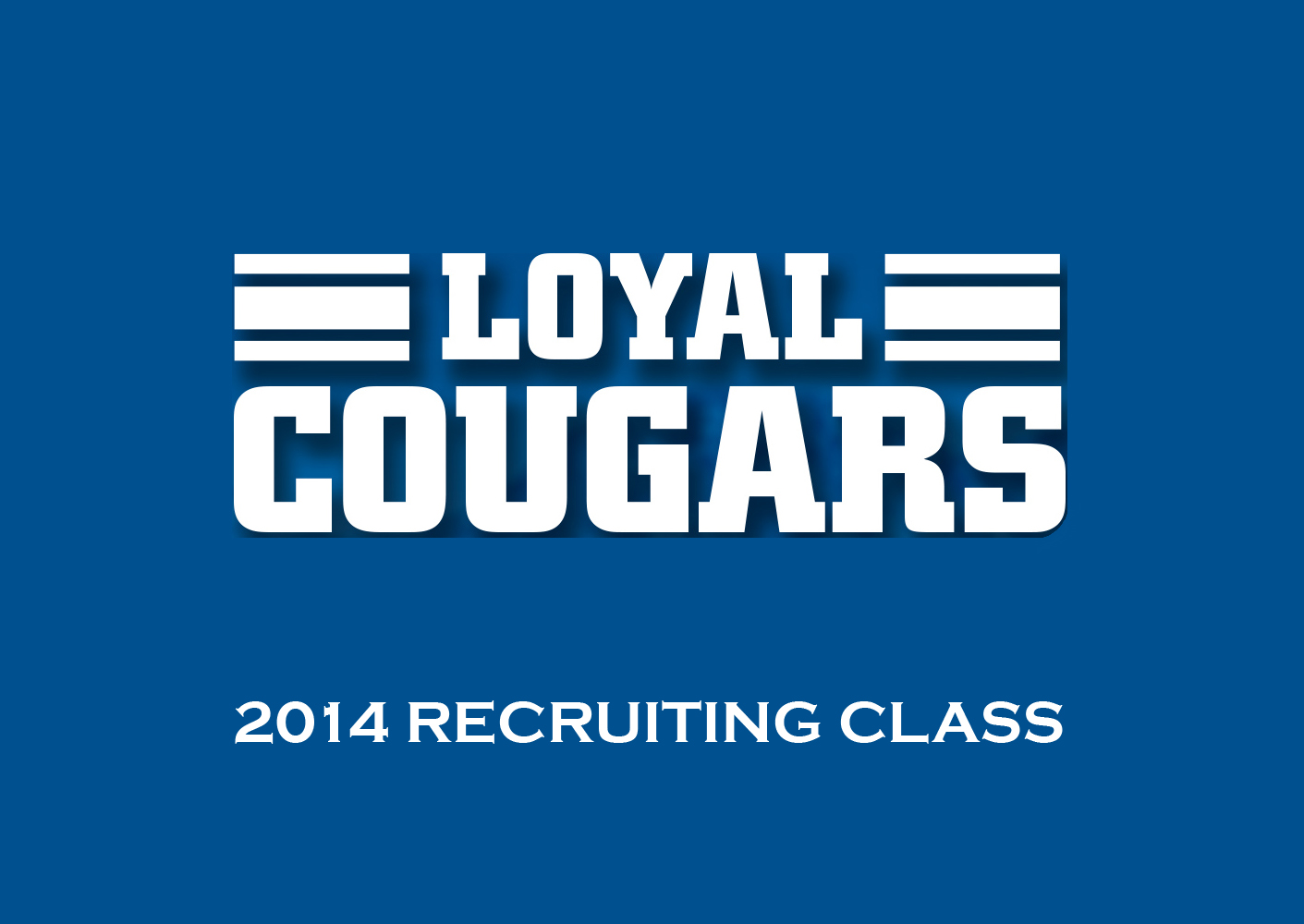 Everything you need on BYU's 2014 football Signing Day.
Page 2 contains bios and highlights for all signed, verbally committed, or targeted BYU players. Click through to page 2 at the top or bottom of this post or click here to view player bios and highlights.
PRESS CONFERENCE
Here's a twitter recap of Bronco Mendenhall and BYU's signing day press conference.
NEWS
***1:19 pm***
Just seconds after reporters began reporting that Uriah Leiataua chose BYU, Bronco Mendenhall confirmed it live during the BYU Signing Day press conference. The former Stanford commit will play at BYU. Here he is in a BYU hat.
1 PM – Watch the BYU Signing Day Press Conference live on BYUtvsports.com.
***12:00 pm***
Isaiah Nacua is in, and the Timpview press conference agenda also has an item for 2015 prospect Gabe Reid to announce a commitment to BYU — but wait a minute! Gabe's dad says that commitment is not happening today.
***11:48 am***
Put Sione Takitaki on the board? Now awaiting Isaiah Nacua, who is having a press conference, and Earl Mariner, with Stanford commit Uriah Leiataua set to announce in a little more than an hour.
***10:52 am***
Fred Warner tweets his commitment: "I WILL BE ATTENDING COLLEGE AT BRIGHAM YOUNG UNIVERSITY #RISEUP"
I'm not exactly sure why, maybe it's conditioning, but the only people who were sure Warner would sign with USC are recruiting writers who kind of fed that information to each other. Glad he's in the fold, he'll be great.
***10:18 am***
Of the uncommitted/committed elsewhere targets, only Uriah Leiataua remains unsigned. He will reportedly make his announcement at 12:55 pm MT. Linebacker Fred Warner is expected to announce around 11 am. USC recruiting writer Gerard Martinez has reported Warner is expected to sign with BYU.
Aside from Warner, four other commits have yet to sign: Chandon Herring, Earl Mariner, Isaiah Nacua, Sione Takitaki.
***9:25 am***
Damien Mama announces his signing to USC. As expected, but the dream was nice.
***8:42 am***
The first "miss" of the day, I supposed, comes in the form of Courtland Sutton. Sutton just tweeted that he has signed with SMU. It wasn't likely Sutton cracked into playing time early, so this may have influenced him toward SMU.
***8:35 am***
BYU announced Tyler Cook has signed his NLI. That makes 9 signed today, 11 total counting early enrollees Nick Kurtz and Michael Shelton.
***8:20 am***
NLI's are trickling in, but none bigger than Ashanti (Devon) Blackmon and Jordan Leslie rolling in at the same time. #SchollyBombs. 9 players have now signed (including the early enrollees) — check the bio page for the up-do-date listings!
***4:34 am***
— Guy Holliday tweeted (protected account) in the middle of the night (1:27 am): "Wide awake and my PHONE RING YESSIR." Coincidentally, Devon Blackmon was up and tweeting during morning hours — though in one tweet, Blackmon responded "me too" to someone saying they saw an undefeated season in Boise if Blackmon signed there.
— Earliest expected signing times, according to the players, appear to be for Trey Dye (6:15 am MT) and Kavika Fonua (6:30 am).
— Damien Mama has a press conference scheduled for the 9 am MT hour to air on ESPNU.
Pages: 1 2