Harvey Jackson commitment: What BYU is getting, and how it's a sign coaches want to make a splash in 2014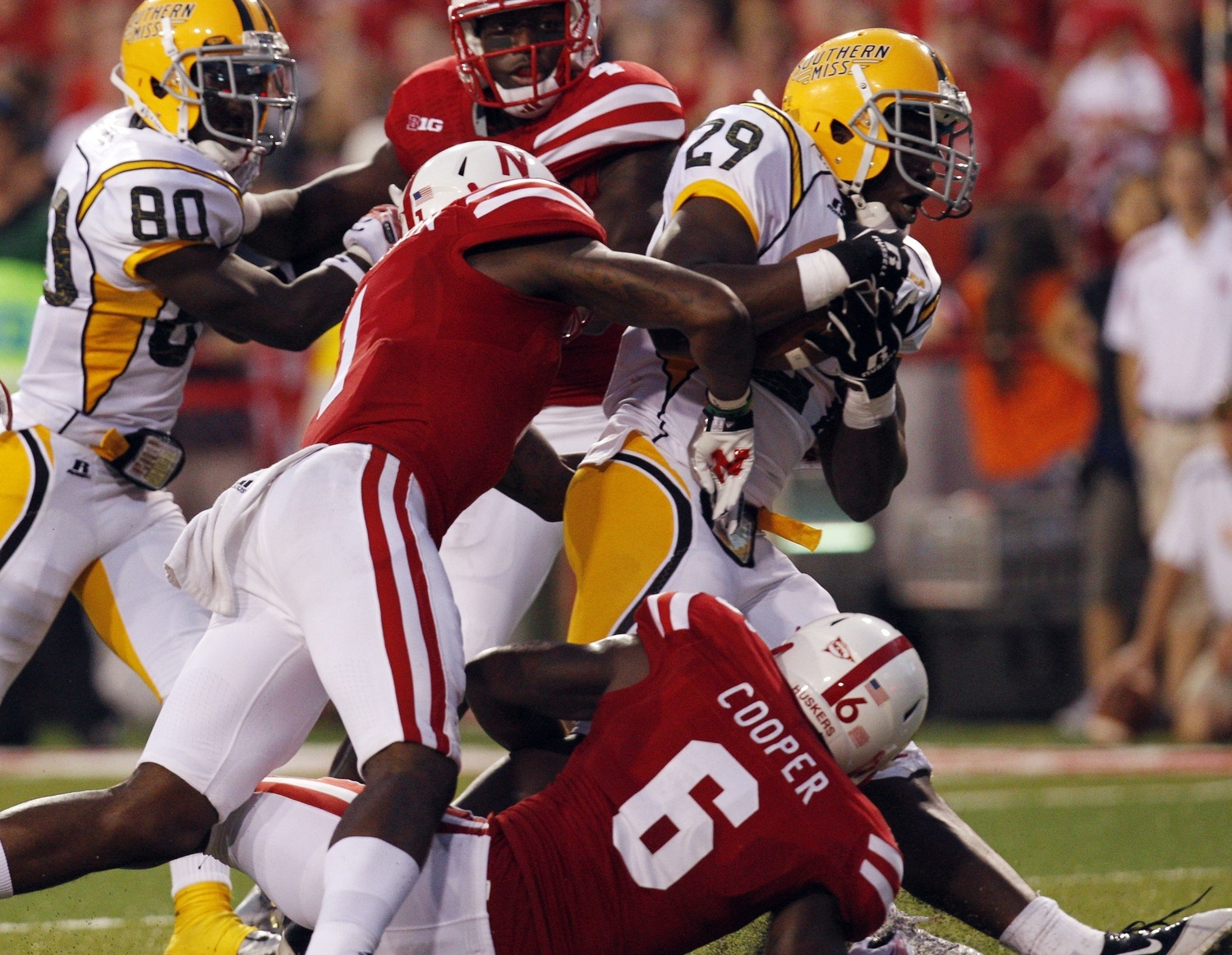 What is the impact for BYU?
I fully expect Jackson to step on campus and be better than Dallin Leavitt, Chris Badger, Skye PoVey, and the rest of the safety depth chart behind the expected starters. Counting his redshirt year, he has four years of experience at a upper-level BCS program which came with a good share of on-field playing time.
Beyond that, I expect him to be right there pushing Craig Bills and Rob Daniel for starting roles. Will he supplant players who have already earned the trust of Bronco Mendenhall, trust being so paramount to the #BroncoD system? Time will tell, but he will get playing time and will make the BYU defense better and deeper.
Jackson's addition is an interesting one, however, and I'm choosing to draw a deeper meaning out of it. If there's one thing BYU fans weren't worried about this season on defense, it was the secondary. So what does it mean that coaches wanted to go after Jackson?
Coaches sense 2014 presents a huge opportunity for the program and want to make a splash.
The schedule, the roster makeup, the talent, the schemes: Coaches are going all in on 2014 to make something big happen.
They know they have a stud quarterback and running back combo — the running back is on pace to smash BYU's all-time rushing record and the quarterback could easily finish in the top five. The talent at cornerback feels unprecedented, at least to the majority of fans. The defense has some questions but should be plenty good.
Coaches knew, and have stated publicly to the point, that having guys like Taysom Hill and Jamaal Williams would be a waste if they didn't surround them with the best talent possible. When it became apparent Devon Blackmon was available and interested, BYU used its best resources (Jamaal and Nicole Williams, Tony Crutchfield) to get Blackmon to Provo. If Blackmon was a BYU out-of-high-school commit, he'd probably be considered the most heralded/talented non-QB skill position player to say yes to BYU.
Coaches knew replacing Cody Hoffman would be extremely difficult, then went and got possibly the only player out there who could live up to such billing in Nick Kurtz. So far, we've seen no reason to think Kurtz won't be a big-time player.
Aside from a speedster like Blackmon — who can play inside or outside — and Kurtz who can be a big-play receiver, coaches knew that wasn't enough. Taysom Hill needs a playmaker at every point of passing progression. Enter Jordan Leslie, BYU's first-ever incoming graduate transfer. A seasoned Division-I player, with ample size and speed, will no doubt enhance the Cougar offense.
I expect BYU to have unprecedented speed available in its kick return units. While second graduate transfer Keanu Nelson of Stanford may not fit the speed bill compared to guys like Blackmon, Michael Shelton, and Michael Davis, he's expected to sure up the punt return game. If all else fails, Nelson is expected to be a sure-handed punt returner while providing more depth to the receiver corp.
Even a move like switching Bronson Kaufusi to outside linebacker is a sign to me that coaches are all in on this season. The Cougar D now has a couple freaks in Kaufusi and Alani Fua bracketing the BYU front seven. Defensive back Trent Trammell described having LeBronson and Fua on the outside like that as being "perfect" for the secondary. "[Kaufusi] and Alani help me a lot because they're so long, so when they get pressure or when they drop back, [the quarterback has to get it] through [or] over them and they're throwing it right to me."
Now we have a third graduate transfer in Harvey Jackson. Coaches already have a shot at putting a lights-out secondary on the field and Jackson is the kind of insurance that seems to be guaranteeing that. Coaches surely don't want a repeat of last season, a piece-meal unit that, while performing admirably in the circumstances, definitely had weaknesses. The unit nearly lost the game at Houston and kept BYU from coming back against Notre Dame (though the offense shared plenty of blame there — but hey, we've fixed the offense as outlined above!). If we have a sad repeat injury from last season, Sam Lee is healthy, Rob Daniel is versatile, and Harvey Jackson is available.
BYU seems equipped to put a high level of talent and skill on the field in its secondary.
Questions remain (oh, we could beat a discussion on the offensive line far into the ground), but I think BYU has accomplished the goal of talent and play-making infusion and have a shot at something special. The addition of Harvey Jackson reinforces it.
Big thanks to Brandon Cavanaugh of HuskerCorner.com for helping with the Q&A.
Pages: 1 2